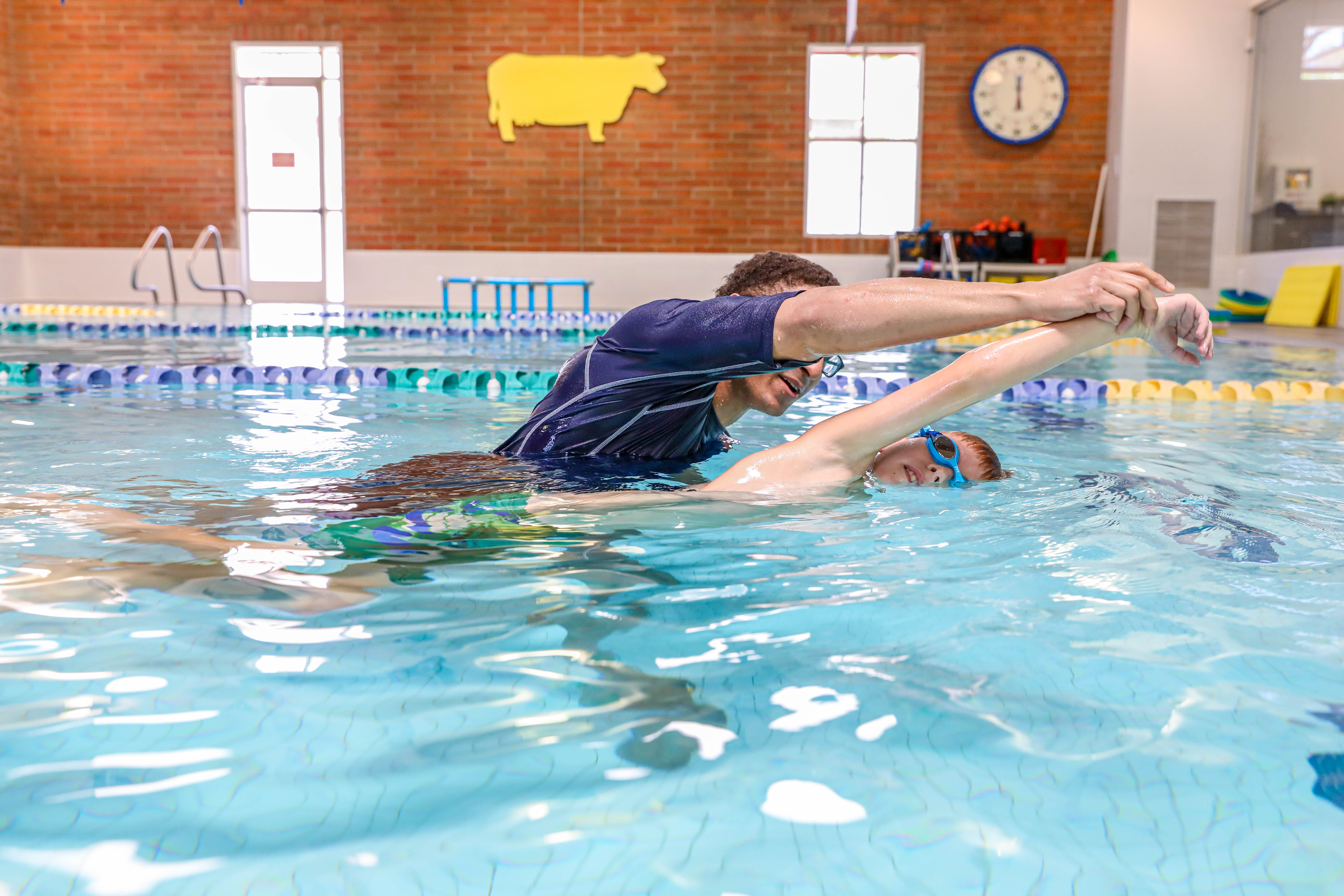 When you start your child in swim lessons, you're probably zeroed in on water safety – as well as excited about giving them a chance to exercise regularly and learn new skills. But have you stopped to think of all the extra ways swimming lessons can benefit your little ones for years to come? Feeling comfortable in the water and being able to swim can help your kid in the here and now, like by boosting their social confidence at a pool party for a friend's birthday or on a family vacation to the ocean. These benefits can outlast the days of swim lessons, even far into your child's future. Here are a few ways:
Just for Fun
Kids are known for their "joie de vivre" and, as parents, we can only hope to stoke and sustain this zest for life as they grow. When they're little, simply splashing around in a bathtub or pool can bring loads of fun. But as they get older, they can still use their swim skills to try new activities that bring smiles to their faces. Knowing how to swim can enable them to feel confident taking part in fun hobbies like snorkeling, paddle-boarding, jet skiing, and fishing. And they'll feel better being around water and enjoying the activity at hand, without worrying about how to swim.
Sports, of Course
There are some kids who love swimming as a sport unto itself (perhaps some future Olympians?), and then there are others who love it, but want to try other water-centered sports. If your child has been through swim lessons and has strong swim skills, they can participate in a host of other sports easily and naturally. Sports like water polo and surfing are examples of great fits for water lovers. If your child is especially competitive, they might dream of competing in a triathlon someday. Having the benefits of swim lessons at a young age – and building a strong swimming foundation throughout childhood – will serve them very well as they engage in water-based sports in their older years. It will also give them a leg up over those who start swimming later in life.
Water-Based Careers
Beyond fun and sports, there are plenty of real life applications for little swimmers as they grow up. For instance, there are a number of professions that involve water, like being an underwater videographer, scuba instructor, or rescue swimmer. Kids love to dream big, and oftentimes exposure to the water at a young age can lay the foundation for a lifelong passion. Whether it's studying sea creatures as a marine biologist, or being the captain of a boat, having swim skills and feeling comfortable in the water are valuable assets.
When your kids are small, allow yourself to spend some time daydreaming about their passions and how they'll use the skills learned today to do big things in the future. The benefits of swim lessons extend far and wide, and you can foster this joy and growth in your child. Contact us if you'd like to learn more about how we can get your child swimming and lay a great foundation with skills to last a lifetime.