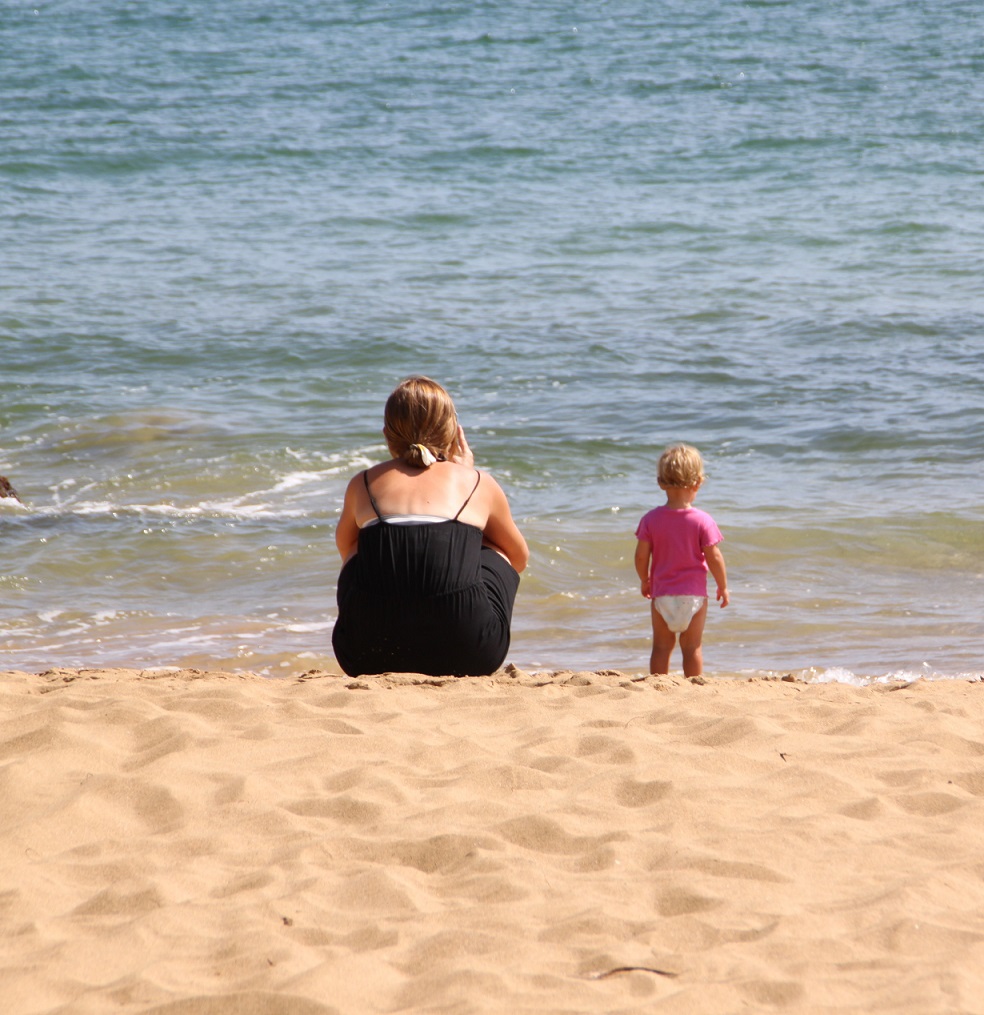 1. Cape Henlopen Beach - Lewes, DE
With its gentle waves and sandy beach, Cape Henlopen State Park is perfect for families with children. Its two designated swimming areas are patrolled by lifeguards from Memorial Day through Labor Day each year. The swimming area also features amenities including a modern bathhouse with showers, changing rooms, and a concession stand for food and beverages. In addition, this beach is one of the few that offers Mobi-mats, allowing wheelchairs and powerchairs to access the beach. Nearby hotels and motels are plentiful, and there is no shortage of family-friendly restaurants and shops to explore when you're done splashing around in the waves.
2. Blue Hole - Wimberley, TX
Surrounded by huge old-growth cypress trees and home to hundreds of species of wildflowers, grasses, birds, and reptiles, lies the Blue Hole swimming hole. Diving into its beautifully cool and translucent waters feels like you're jumping into a Mark Twain novel. Due to its no-children-under-13 rule, this is an ideal spot on a hot summer weekend for an adult getaway or for a family with older children. For extra coziness, stay in one of the many cozy cabins or cottages on the nearby Cypress River.
3. Chatfield State Park Reservoir - Littleton, CO
Known as the "Ocean of the Plains" Chatfield State Park Reservoir is a cool water natural lake with plenty of beach area for laying out. Because Chatfield is a closed reservoir, its calm waters are the perfect spot for families with small children who are just learning to swim. In addition, its close proximity to Downtown Denver as well as its many amenities, campsites, and RV hook ups makes this lake a perfect choice for family vacations.
4. Homestead Crater - Midway, UT
Lying beneath a hollow 55-foot tall beehive-shaped dome in the middle of nowhere is Homestead Crater, one of the most unique vacation destinations in the U.S. This 10,000 year-old, 65-foot deep natural geothermal pool offers swimming for all ages in warm, therapeutic waters that average 90 to 96 degrees year-round. For more adventurous swimmers, a tunnel has been drilled through the walls of the crater to create underwater access from the outside. The crater is a short drive from Park City, UT where tons of B&B's, hotels, and rental homes are available for family vacations.
5. Great Wolf Lodge - Wisconsin Dells, WI & 15 other Locations Across the U.S.
The Great Wolf Lodge at Wisconsin Dells is an 80,000 square foot oasis for children and adults alike. Offering every type of water-related attraction imaginable from wading pools for toddlers to death-defying slides and rides for the fearless, this indoor water park and resort is a water-lover's dream come true. There are several levels of lodging and restaurants to choose from, making this a destination for families, couples, and even large corporate groups. There are 16 other locations scattered across the U.S. and Canada with one likely within a few hours of your home.
So grab your goggles and sunblock, pack your swimsuit, and don't forget to out the mail on hold… because you and your family have some swimming to do this summer!
If you'd like to prep for your summer swimming trip safely, consider enrolling your kids in swimming lessons. Contact us for more information!