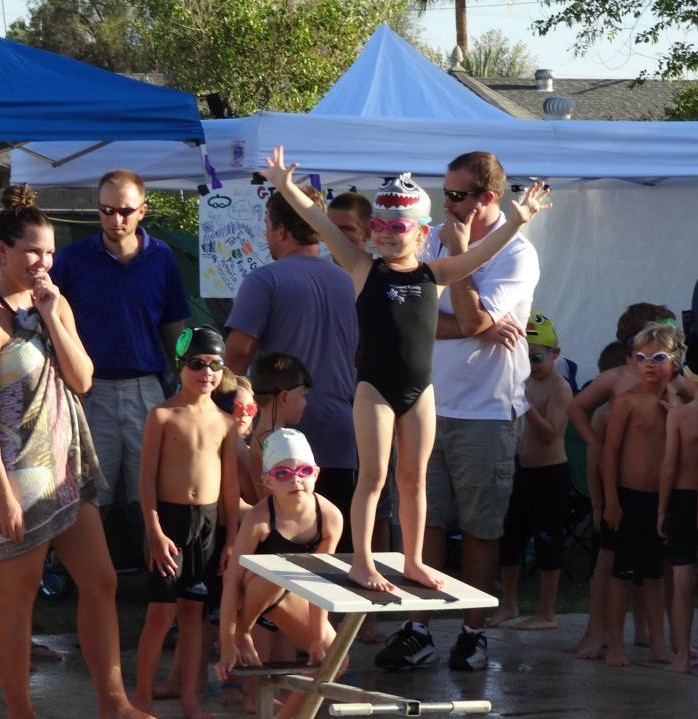 This summer, there's something special to be watching out for. In August of 2016, the city of Rio de Janeiro in the South American country of Brazil will be hosting the Summer Olympics. One of the most exciting events to witness will be the swimming competitions. These are great competitions for kids to watch.

Even before the Olympics begin, there will be swimming competitions starting in the spring that will begin to shape who will be on the Summer Olympic Swim Team. These swim trials are swimming's biggest event and will take place in late June in Omaha, Nebraska.

Let's look at some of those famous swimmers who made it onto the United States Swim Team for the Olympics in 2012.

Michael Phelps. If you swim, then you know who this guy is! But, did you know Michael Phelps is the most decorated Olympian of all time? He started learning how to swim when he was seven years old. He had so much energy and he needed a way to use that energy to the good, so he learned to swim. By the time Michael was 10, he already held a national record in his age group, so he was well on his way to becoming a spectacular swimming sensation.

Missy Franklin has won four gold medals for swimming. Her very first time on the Olympic team and she won five medals, four of which were gold. She began swimming when she was five years old. She even competed at the Swim Trials in 2008 when she was just 13 years old. She would tell you that swimming classes for kids are one of the best things you can do for yourself.

Ryan Lochte. If you're wondering how to swim the backstroke, freestyle or butterfly strokes, then Ryan is your guy. He is an 11-time Olympic medalist who has also won a number of other medals in swimming trials over the years. When he was young, his family moved to Florida so his father could coach swimming. Ryan learned to swim at age five. He didn't start to take it seriously until he was a young teenager, and it has certainly paid off for him.

Allison Schmitt is a six-time Olympic medalist. Allison started swimming when she was nine years old, following in the footsteps of her older sister, Kirsten. She almost quit, but stayed one more year just to see. Looks like it's worked out well for her!

So you see, swimming classes for kids really do pay off!