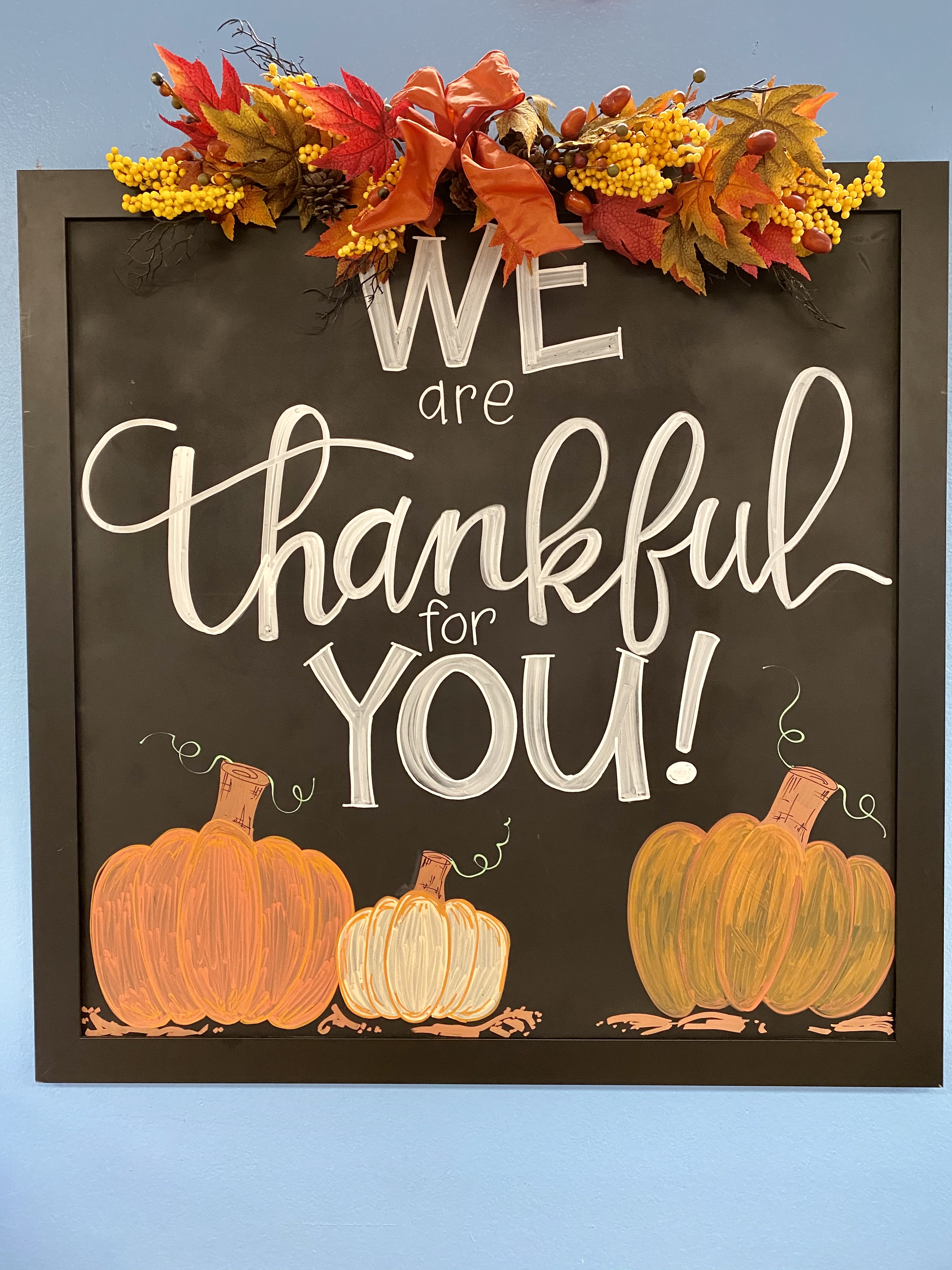 With Thanksgiving just around the corner, we wanted to take some time and express our gratitude. We have so much to be thankful for, and so many ways in which we hope to pay it forward and give to others. Here are a few of the things for which we're most grateful.
1. Our Hubbard family, including students, their families, and our staff.
At Hubbard, we believe everyone is family. So we have forged strong relationships with our students, their parents, and our team members. We truly are one big family, and the joy of these relationships keeps us grounded.
We're thankful for instructors who are passionate about teaching, students who are eager to learn, families who are committed to their children's growth and staff members who show up to work ready to make a difference. We love every person who comes through our doors and are so thankful to have met the people we have through our swim school.
2. Health.
We're immensely grateful for the health and wellbeing of so many members of our Hubbard family. But we're also aware of health challenges and other hardships that some of our members experience. It is always our goal to support each other, in times of sickness and health however we can. To this end, we've held numerous drives and participated in fundraisers to contribute to the causes near and dear to our family members' hearts. We'll do whatever it takes to help them through their difficult times.
3. Saving lives through water safety.
Over 20 years ago, Hubbard was founded in order to instill a passion for swimming in young children and to share the gift of water safety. To this day, we are still on a mission to teach water safety, impart swim skills and ultimately prevent drowning in our communities, state, country, and world.
Our leadership team members regularly speak at conferences to share their water safety and swim-related expertise and donate their time to spreading the message of water safety at local schools and churches. We are so thankful to be in such a position and to be able to positively impact so many lives.
4. A thriving business.
Hubbard has been growing consistently since its humble beginnings and has grown to three locations (Phoenix, Peoria, and Mesa). Due to continuous demand, we are now about to open our fourth location in Goodyear.
It's a blessing to grow like this and have such a presence in the state of Arizona, and we couldn't do it without our students and their families. What's more, we are dedicated to giving back to the community in many ways. The more we grow, the more we give. And we are so grateful to be able to do that.
What are you thankful for this year? Contact us to learn more about our swim school, or enroll in our program.