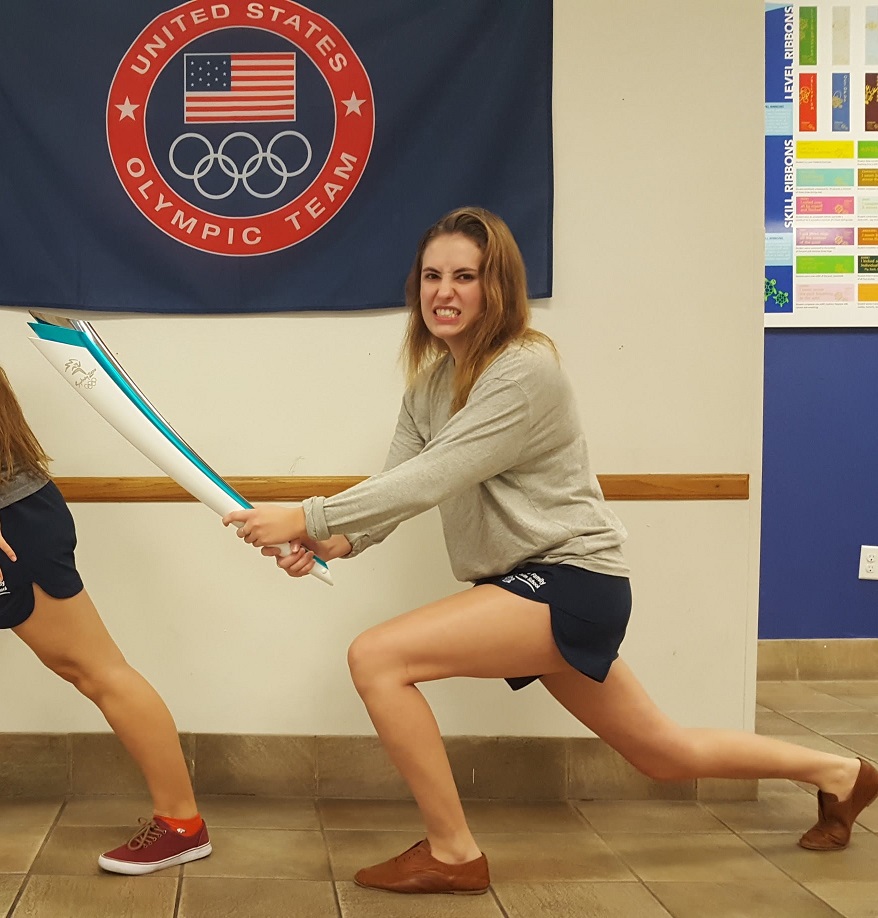 Natalie Marion is an instructor who has been with Hubbard Family Swim School since July 2016. She teaches mostly upper levels and is also a deck supervisor. She has also worked snack bar, front desk, and child care. Natalie embodies our core values: whatever it takes, everyone is family, do small things with great love. We asked her a few questions about her HFSS story to share with you.
Q. How did you first get introduced to Hubbard Family Swim School?
My dad, knew someone that worked here or someone that swam here and let me know they were hiring.
Q. What makes you smile while you're at work?
The kids and things they say. They tell me about their day, or school, or what they did this weekend. I have to keep them on track when they are in class to keep them moving sometimes!
Q. What advice can you offer parents new to swim lessons?
Just trust the process and have faith in the teachers and what they're doing. We've all been trained well and have the kids' best interest in mind. If they do have questions, they should talk to a manager rather than the instructor. The supervisor will communicate any parents' concerns directly with us so that we can address them in the lesson.
Q. What's a typical day like for you at Hubbard Family Swim School?
Come in to work, get ready for the deck meeting, chat with my co-workers before the shift starts and check-in with them to see how they are doing. During classes, I like to hit the main skills for each level first. I'll adapt my lesson plan to meet each child's needs within each class. After work I sometimes meet up with my co-workers and hopefully share a laugh about something that happened during the shift.
Q. What's your favorite thing about the water and swimming?
I really like being underwater and swimming underwater. It's very peaceful, I like to focus on my body movements and breathing.
Q. 5 Words to describe what it's like to work at Hubbard Family Swim School?
Controlled chaos, energetic, family, love
Q. What is your proudest moment at Hubbard Family Swim School?
I teach this amazing kid with special needs. I am so lucky that I get be his instructor. I love to see the progress he has made in swimming lessons. We recently worked on learning to jump into the pool from the edge and he loved it! It's so rewarding to see him grow and learn.
Q. What's your favorite thing about living in Arizona?
All my family lives here, everyone that I'm close with lives here… and it doesn't get cold!
We are so grateful to have Natalie on our team. Thanks for all that you do and your enthusiasm in doing it!
Contact us anytime if you'd like to learn more about our swim programs.