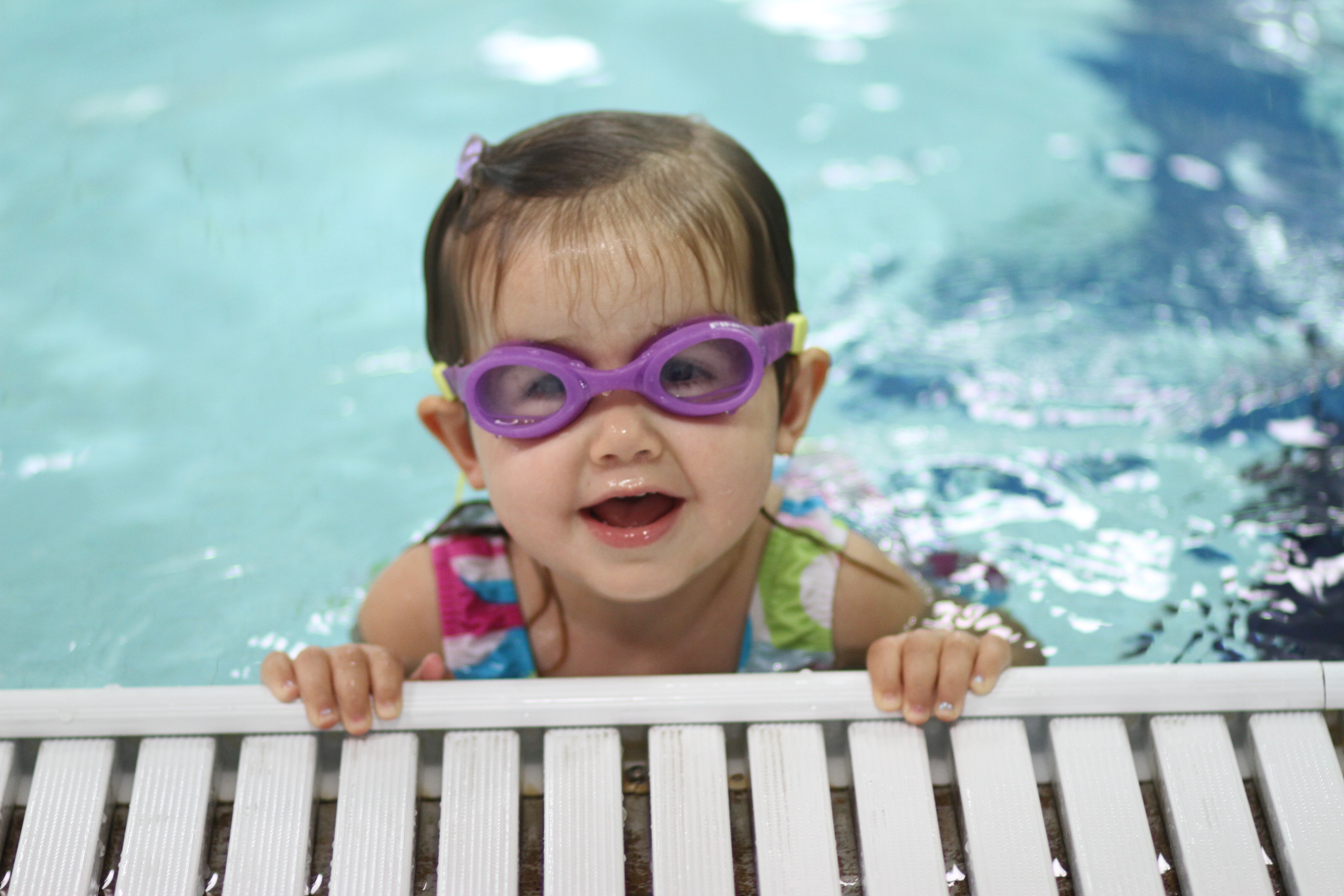 Did you know that it's important for your child to rinse off before and after swim lessons? While we've found that parents often have their children shower after swimming, many are unaware that they should also shower before swimming - especially when swimming in public pools. Here's why:
Keeping Our Pools Clean
We take great pride in keeping our pool water clean and free of germs and contaminants. In fact, we filter our water four times faster than the Maricopa Health Code requires and put every drop of water in our pools through microfiber filters as well as UV filters. This helps to catch any small particles and assist in disinfection of the water.
However, parents and kids can do a lot to help us maintain this level of cleanliness. When you rinse your children off prior to their swimming lesson, you wash off germs and bacteria from your child so they enter the clean pool water already clean themselves. And if you're in a parent/toddler class, you're encouraged to rinse off prior to class for the same reason.
Keeping Your Children Healthy
Even though we do our part to keep our water disinfected and free of contaminants, we still highly recommend washing your children off at the showers after their swimming lesson. This helps to clean off any of the chlorine in the swimming pool water, as well as any germs or bacteria they may have been exposed to in the pool from other kids, instructors, or parents.
It also helps to keep your little one's skin from getting dry, which sometimes can happen with pool water (no matter how clean it is). And here's another bonus: If you use the soap we provide (or bring your own), and give your child a quick scrubbing after lessons, you'll spare both of you from having to do bath time later.
We prioritize the safety and health of our students, and a big part of this is holding the highest standards for water cleanliness. You can help us maintain our clean pool water by helping your child shower before and after swimming. Contact us to learn more about Hubbard Family Swim School or to enroll in our swim program.