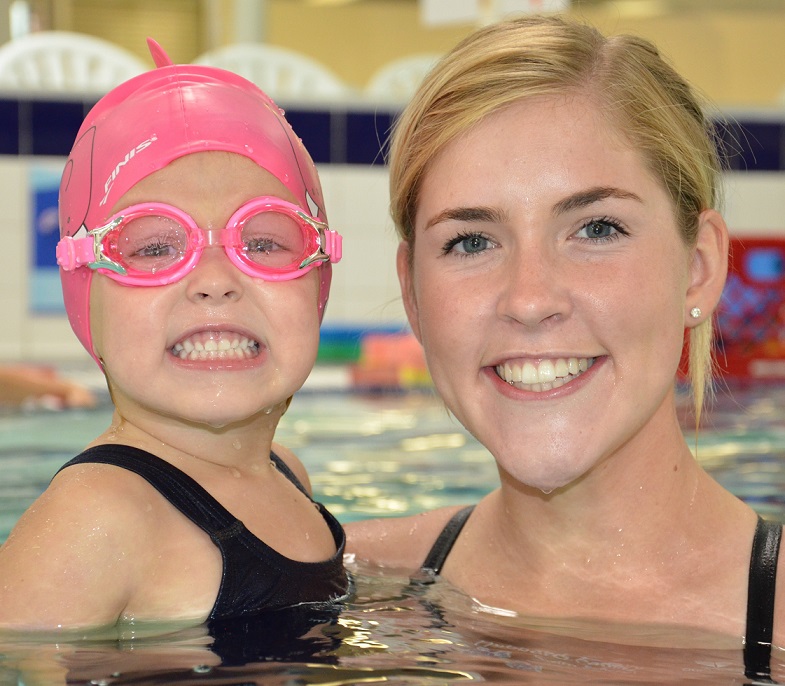 While it's easy to understand the importance of learning to swim, a common question is, "How long do I keep my kids in swimming lessons?" A major benefit of swimming lessons is that they continue to teach skills beyond just the basics. Swimming lessons are not only recommended for learning safety precaution techniques, but also lifelong skills that bring endless benefits for your little one throughout their entire life. Here are just a few reasons why children should remain in swim lessons:
Learn Life-Saving Safety Skills
Accidents can always happen, but by learning basic water safety, your little one will have the skills they need to be safe around water. While baby care tips, safety skills, and swimming techniques are just being introduced in baby classes, baby swim lessons are a perfect way for your child to learn to swim while feeling comfortable in your arms. Then, the more familiar babies are with the water, the easier swimming on their own becomes as they grow.
Builds Comfort with Consistency and Routine
Consistency is key when it comes to baby swim lessons by creating a positive learning experience. Frequent classes build confidence so babies don't have to re-acclimate to the water each time, creating a stress-free swimming experience. And for kids all ages, consistent practice creates stronger motor skills, coordination and adjustment to being in the water.
Master Advanced Strokes and Techniques
Baby swim lessons are great for learning the basics, but as children grow older there is still so much to learn. Older kids can learn more advanced strokes and breathing techniques that will help them to become stronger and safer swimmers. Not only can swim lessons keep kids engaged, healthy and fit, but also lead to opportunities for competition. Depending on the interest of your child, swimming can become a great way for your child to learn about teamwork, achieving goals, and the nature of healthy competition.
Learning proper safety and swimming basics is highly essential for any child. However, there's no one size fits all answer to how long your child should stay in swim lessons. This all depends on your child's individual learning pace and your end goal with swim lessons, such as keeping your child in classes to develop stroke technique as well as to encourage a healthy and active lifestyle. The best rule of thumb is to keep them safe and happy so they can enjoy stress-free swimming.
To learn more about the different swimming levels at Hubbard contact us.