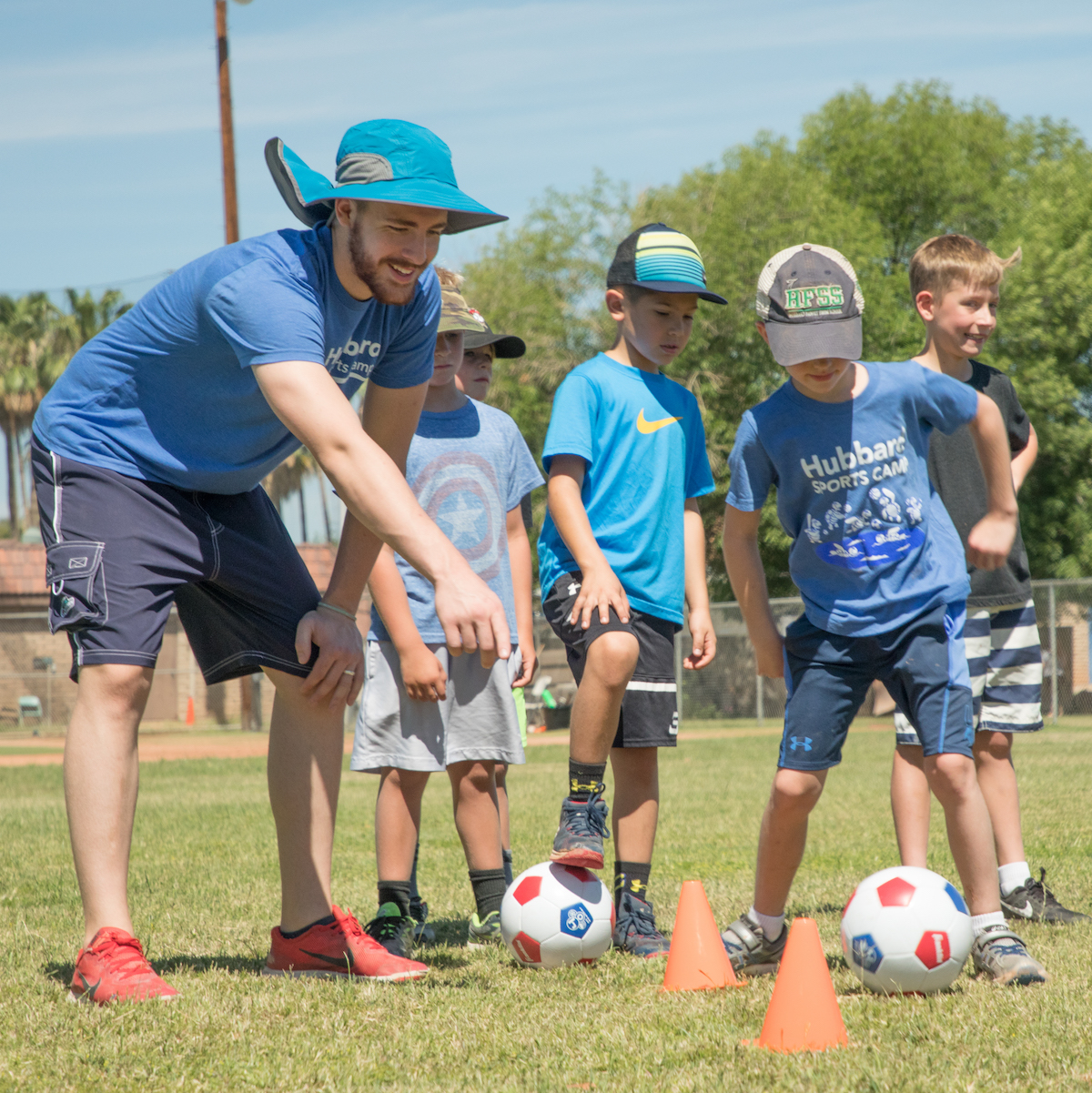 We are in the heat of summer! That means it's time to enroll your child in summer day camps to keep them social and active for the summer months. As a parent of a particularly active child, you might be wondering what sports camps near you offer fun and safe activities. At Camp Hubbard we provide our campers with a multitude of activities fit into one week to keep them busy, active, and social!
Camp Hubbard offers two programs: Kids Summer Day Camp for kids ages 4.5 - 12, and a Teen Leadership Camp where kids ages 13 -16 learn responsibility by working with younger campers through mentorship, guidance, and helping them throughout their day. At Camp Hubbard, we believe summer camp shouldn't stop for teens, there are many important benefits for teens to be involved in summer camp. And that all stems from the opportunity to learn goal setting, leadership, and communication skills they will learn at camp and carry into adulthood.
Whether part of the half-day (8:30-noon) or full-day (8:30-3:30) program, campers will partake in a wide range of games and activities that will keep your kids active and busy learning new skills. Here is a list of activities offered at each of our camp locations:
Archery

Basketball

Soccer

Volleyball

Swimming

Baseball, Softball, or T-Bal

Crafts & Quiet Games for our younger campers

Field Sports, including old favorites like kickball, tag, capture the flag, and dodgeball.
Camp Hubbard offers Free Swim at each of our valley locations, and swimming lessons at the Thunderbird Academy location. Parents, rest assured, your little swimmer will be well watched by a lifeguard certified Hubbard staff member even when the pool's employed lifeguard is on duty. Campers will be put through a swim test of swimming 20 yards independently. If your child does not pass the test they will be required to wear a U.S. Coast Guard approved life vest.
The fun doesn't stop there! Each week we have a different camp theme which will be incorporated into different activities throughout the week. Every Wednesday of summer camp, kids and staff alike are encouraged to dress up according to that week's particular theme. We love hearing from our campers how much fun they have dressing up and we love seeing them get into the spirit of camp, helping them come out of their shell each day.
Summer camp at Camp Hubbard is a safe space for kids to learn new things, make new friends, and build self-confidence. Campers leave our summer program proud of their accomplishments and with the encouragement to lead an active lifestyle. Camp Hubbard's summer programs run from May 29th - August 3rd at four locations across the Phoenix valley. Contact us today if you'd like to learn more about our Kids Summer Camp or Teen Leadership Camp programs.