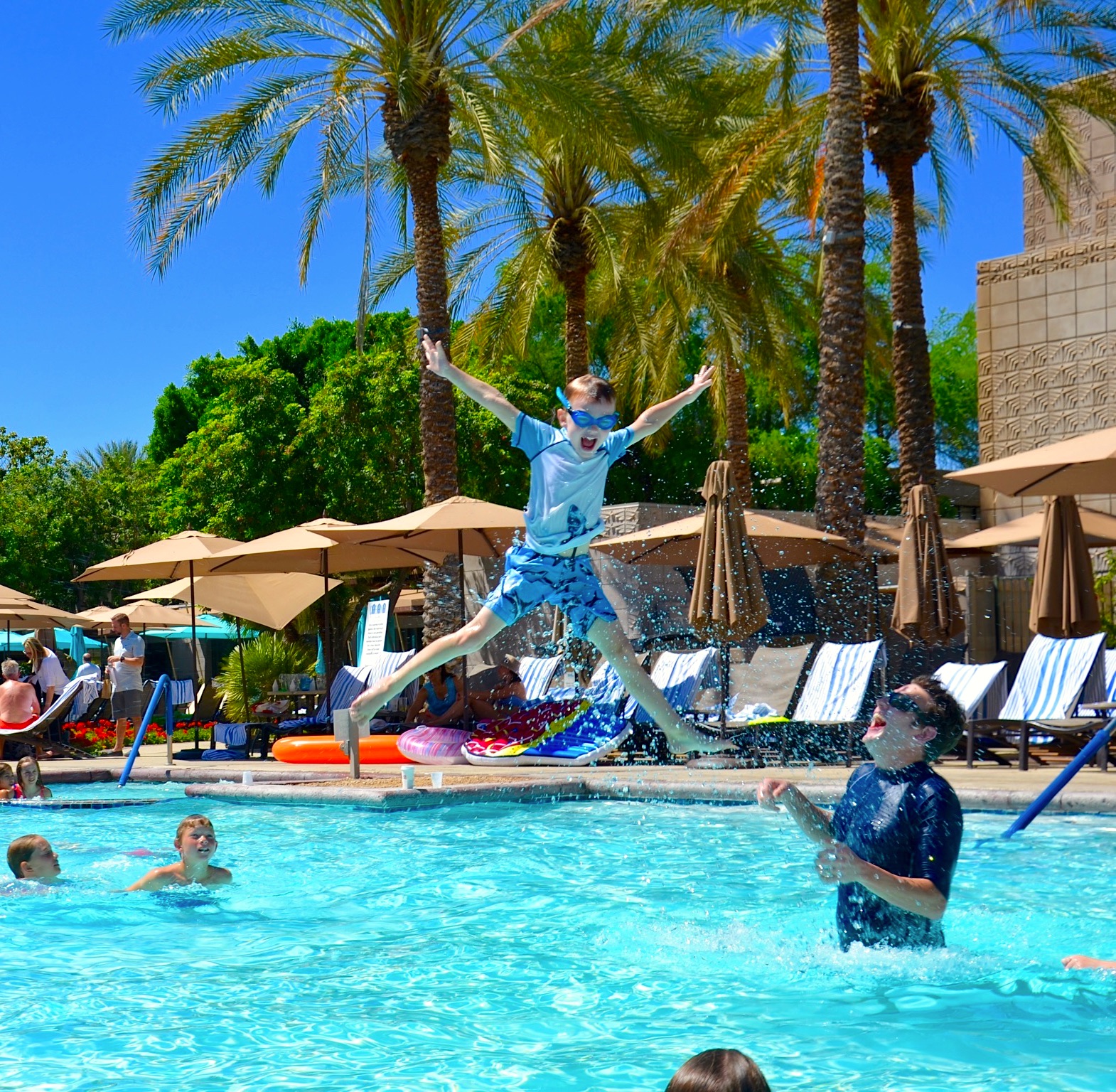 Celebrating the Fourth of July holiday comes with a lot of festivities, especially ones that involve kids and pool parties. So before you start the barbecue and make that first splash into the pool, make sure you're up to speed on Fourth of July pool safety tips. Here's what we recommend for every family that wants to enjoy backyard barbecues and pool parties this summer while keeping everyone safe.
If you're attending or hosting an Independence Day pool party, or any pool party this summer, make sure you have a safety pool fence in place. Don't just rely on your pool fence, you should still have a close eye on the pool and check often to make sure the gate is working properly and locked when not in use or when there is no adult supervision.
Designate a Water Watcher
One of the most dangerous mistakes you can make at a party is assuming that someone will notice if a child gets into trouble in the water. Just because there are a lot of people around does not mean that there is a dedicated set of eyes on the pool. In fact, it's incredibly easy to get distracted by conversations, eating, and playing games during a party and you may not even realize your attention has shifted from your child.
One of the best summer safety tips is to designate one (or more) people to be dedicated "water watchers" at a party. They should be located in a spot where they can see the entire pool and should avoid any distractions like their cell phone or a conversation with another party goer while they're watching the pool.
Make sure someone checks on the water watcher every so often so they relieve them for a bathroom break or take over for the next shift. The point is to make sure that one person is dedicated and focused on nothing but the pool and those in it. That way, if a child happens to slip away from their parent and get to the water, the water watcher will notice right away.
You can also get kids involved in the effort, by either downloading and decorating a water watcher card like this one, or making your own.
Practice Active Supervision
Having a water watcher definitely tops the list of kids pool safety ideas, but it's not enough on its own. Even a dedicated water watcher could accidentally get distracted or not be actively watching the kids. At least one parent should have their eyes on their child at all times, actively supervising them near water. Even if your little one can swim independently, remember that accidents can still happen and you shouldn't let them out of your sight.
Active supervision also means being sober so you're able to recognize danger before it's too late. If you're planning to drink alcohol at a pool party, discuss with your spouse or another adult in advance, which one of you will be in charge of actively and soberly supervising your child. And if you're the one in charge, why not get in the pool with your child? Some of the best summertime family memories are made in the water together, playing side by side.
Close Up Shop Afterward
Once the party is winding down, make sure all guests have left the pool area and then secure all pool safety gates. If guests are still on the premises, or children are still outdoors, make sure one adult continues watching the pool area to make sure no one gets in unnoticed.
The Fourth of July can be a wonderful time to celebrate, enjoy the summer, and bond with your family. Just make sure to be smart around water and keep these pool safety tips in mind so you can keep your children safe in the process. And from our family to yours, we hope you have a safe and happy Fourth of July.
If you are interested in our kids' swimming lessons, contact us today!