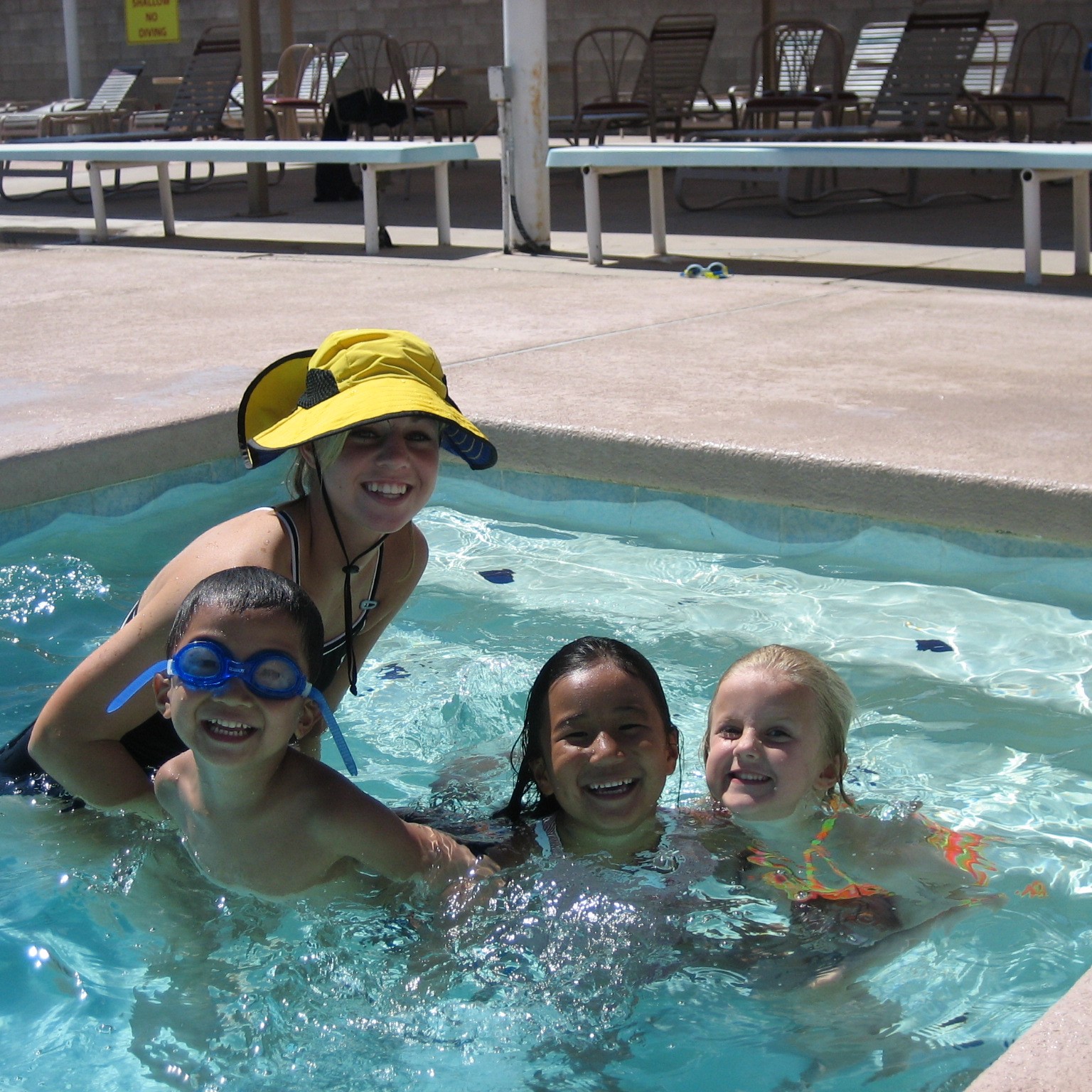 It's that time of year when families everywhere are getting excited about spring break with kids. A family spring break is often a long-awaited time of fun, bonding, and memories. And if your children have been in swimming lessons, your spring break trip is sure to benefit in more ways than one.
Peace of Mind
Visions of crystal clear ocean waters and sparkling pools fill our minds when we think about spring break ideas for kids. But if our little ones haven't been in swim classes, these types of trips can also present a lot of danger. Instead of enjoying our time at the beach or the pool, we feel anxious and concerned.
When your kids have learned to swim, and swim well, these worries are reduced. You still need to be vigilant in actively supervising them around water, but you can feel assured that they understand water safety and know how to swim to safety if need be. This makes your vacation a whole lot safer and more enjoyable.
More Opportunities
Some of the most kid friendly spring break destinations are those with large bodies of water. But other than playing in the sand, there's not much that non-swimmers can do at these locations. When your children are able to swim confidently, and have strong skills, your family's activity options expand greatly.
You can try paddleboarding, boogie boarding, or even snorkeling, depending on your destination. Even activities that don't include direct swimming, like kayaking or jet-skiing, become more accessible (and less stressful) when you know your children are able to swim. Of course, it's still imperative you and your kids wear coast guard approved life vests when you're in the ocean or on a lake to be as safe as possible, too.


We wish you a wonderful family spring break, complete with strong swimming and water safety! Contact us to enroll your child in our swimming program.