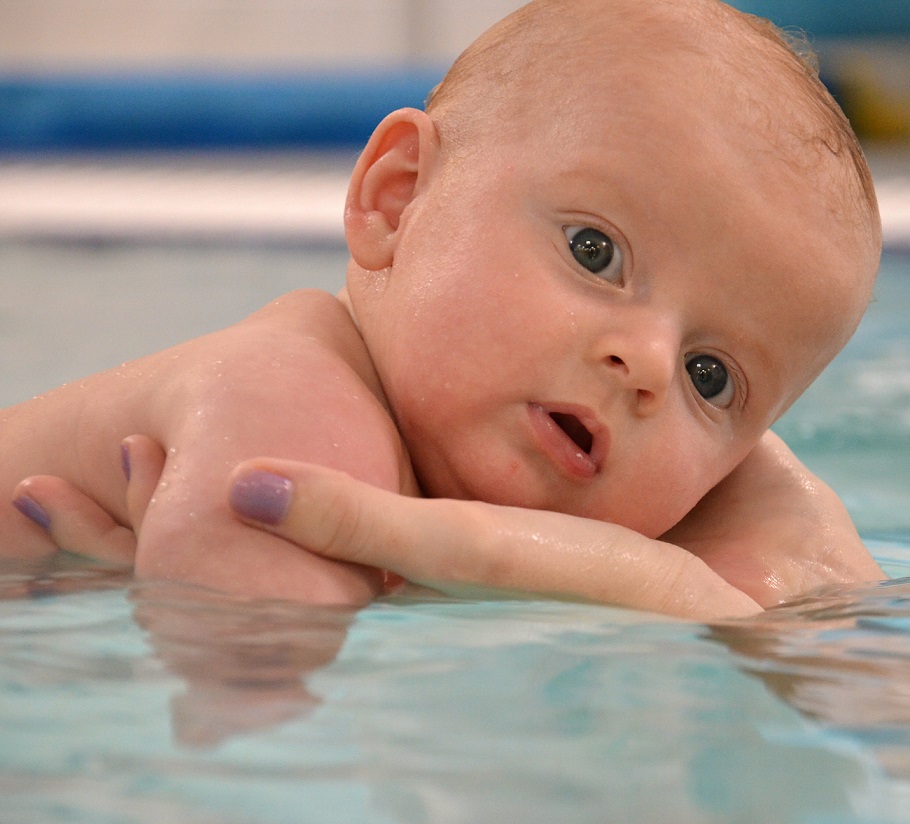 Welcome to Hubbard Family Swim School, where we believe introducing your little one to swimming at a young age will reap benefits that reach far beyond the pool. Whether your infant has just graduated from Baby Splash or your little one is new to swimming lessons, we are delighted to join you and your baby in the water at one of our modern indoor facilities.
Hubbard's Little Snappers Swim Class is perfect for your 6 month to 36 month old who's ready to dip their tiny toes in the shallow end. Swim school classes are offered year-round and are an excellent way for your baby to get comfortable and confident in the pool. They will become familiar with their body in the water, gain sensory development and body awareness, all while learning that exercise can be fun. Perhaps the most rewarding benefit of all is the precious time spent bonding with your baby.
In a Little Snappers class, you and your baby will join us for a 30-minute swimming lesson once a week. Consistent weekly baby swim school classes will effectively build water skills and safety techniques; and we will be happy to work with you to best accommodate your busy schedule. Our passionate and experienced instructors enjoy sharing their love for aquatics with your child and help them grow comfortable splashing and kicking in the temperature-controlled water. They will introduce your baby to valuable water safety skills and floating and breathing techniques that will lay a solid foundation for learning to swim.
At Hubbard Family Swim School, we love to witness the joy that our littlest students receive when they gain valuable water skills and techniques. Come check out baby swim classes near you located in Mesa, Phoenix, and Peoria. Contact us today to learn more about swim school classes for your child!