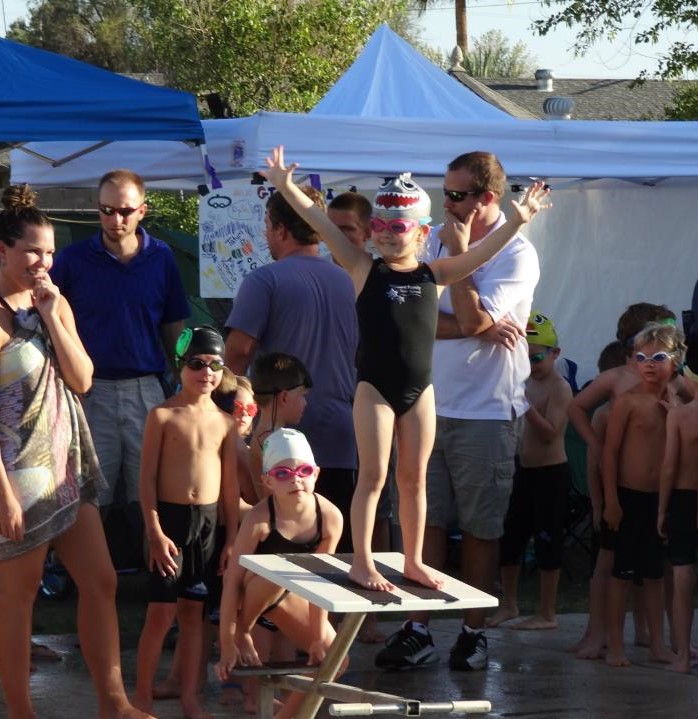 A lot of parents make the decision to enroll their little ones in swimming lessons when they're young and then may stop classes once they've become proficient swimmers. But there are also a lot of kids who fall in love with swimming during their initial exposure to it and want to continue taking lessons long after they've mastered basic skills. As a parent, you want your child to have an active and social lifestyle and one of the best ways to do so is by involving them with competitive swimming for kids.
Competitive swimming for kids has many benefits, ones that will have a positive effect on your child's health throughout their lives. Here are the main benefits to competitive swimming for kids:
Develop proper stroke techniques and become a stronger swimmer

Exciting way to make friends and have fun

Learn the importance of hard work

Learn positive sportsmanship skills

Low impact and full body workout

Learn the value of a healthy lifestyle

A lifetime sport they can practice into their adult years

Keeping track of the pace clock to determine speed is a great workout for the brain
At Hubbard, we've designed several options for the families who want to pursue competitive swimming in addition to - or in lieu of - other kids' sports. Here's an overview of what we have available, and the criteria for moving a child up from lessons to pre-team.
Recreational Swimming Team
During the summer, we offer a program that gives kids the opportunity to compete as individuals and as part of a team. This introduction to competition is a great way to ease kids into competing in a healthy way, focusing primarily on fun and success. Every swimmer will collect ribbons during this program and will walk away from it a better swimmer who understands the value of camaraderie and sportsmanship.
In order to be part of the summer rec team, swimmers must be at least five years old by May 28th, and either in the Lobster or Hammerhead level at the time of registration. Participants between the ages of five and ten will swim 25-yard races (which is one length of the pool), while participants between 11 - 14 years old will swim 50-yard races (two lengths of the pool).
Advanced Clinics
Another way that parents can help their children dip their toes into competitive swimming is by encouraging them to participate in one of our advanced clinics. We hold these semi-regularly throughout the year, and currently, have one coming up in May. These are usually comprised of three lessons and have a specific focus on particular skills, techniques or competitive nuances (like how to finish a race legally or how to have good racing form). To be part of an advanced clinics, swimmers must be older than five years of age, and either at the Hammerhead or Lobster level at the time of registration.

If your child loves to swim and seems interested in taking it further, we invite you to talk with them about one or both of these options. We'd love to help your child progress with their swimming passion and in-turn become safer more confident swimmers. Contact us with any questions, or to enroll your child in one of our competitive swimming programs.