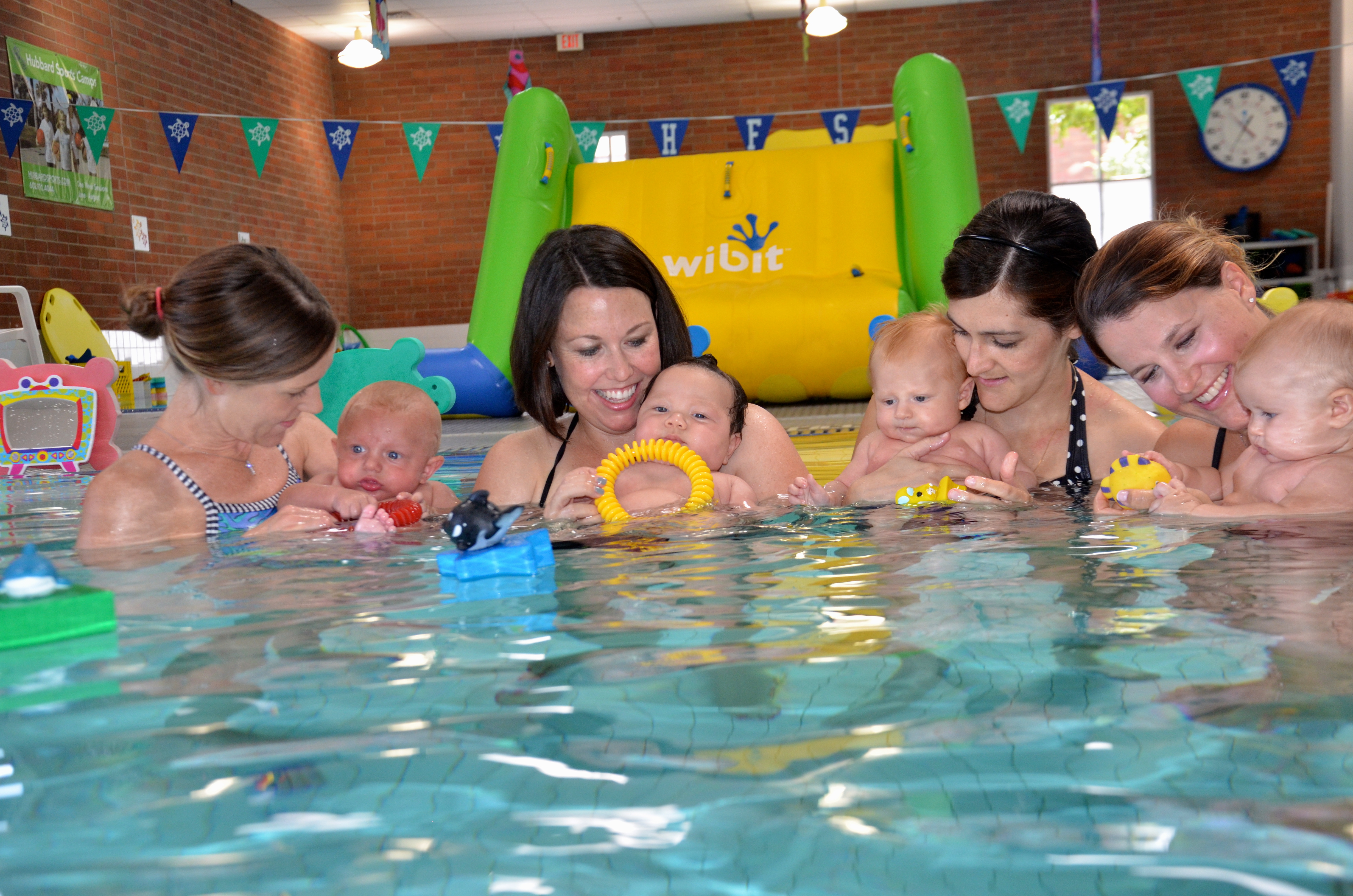 Some parents that we've talked to have been surprised that you can start babies swimming very early. We've found this to be a common misconception, as many people think infants aren't able to learn anything in baby swim lessons, so they may decide to wait to start baby swimming until they're around the ages of one or two.
If you're wondering, "how early can a baby learn to swim?" - the answer is the best baby swimming lessons age could be as young as two months (as long as your pediatrician has given you the green light as well). At Hubbard, we offer a free class for babies 8 weeks to 5 months to encourage parents to take advantage of the early benefits of exposing little ones to the water. Here's a little more about why it's best to start classes as early as possible.
Long-Term Health and Developmental Benefits
There have been plenty of studies that show infants who start swimming earlier in life gain developmental benefits in the form of better balance, catching, and grasping skills. Furthermore, the physical and mental benefits of regular cardiovascular exercise and resistance training in the water does wonders for little ones' motor skills, as well as heart and lung health. They also tend to be more comfortable in the water and pick up water safety skills faster than those who start classes later in life.
Babies Go with the Flow
When an infant starts baby swim lessons, they tend to be more easygoing than toddlers and preschoolers are. As children get older, it becomes more difficult to introduce them to the water and get them used to being in classes. Past the baby stage, little ones get very easily distracted by their surroundings and peers, and may not pay attention if they're not already used to the structure and flow of baby swim lessons.
And even though infants usually have strong attachments to parents and caregivers, they're also often less clingy than toddlers and preschoolers are. But as they get older, it can be harder to get them to willingly leave mom or dad's shoulder in order to try a skill on their own or practice with the instructor.
With all this in mind, starting baby swimming as early as possible gives you a much better chance of getting your child used to the water and to classes, and lay the best foundation for them to master - and love - swimming throughout their life.
Contact us if you'd like to learn more, or to enroll in our baby and me swim classes.