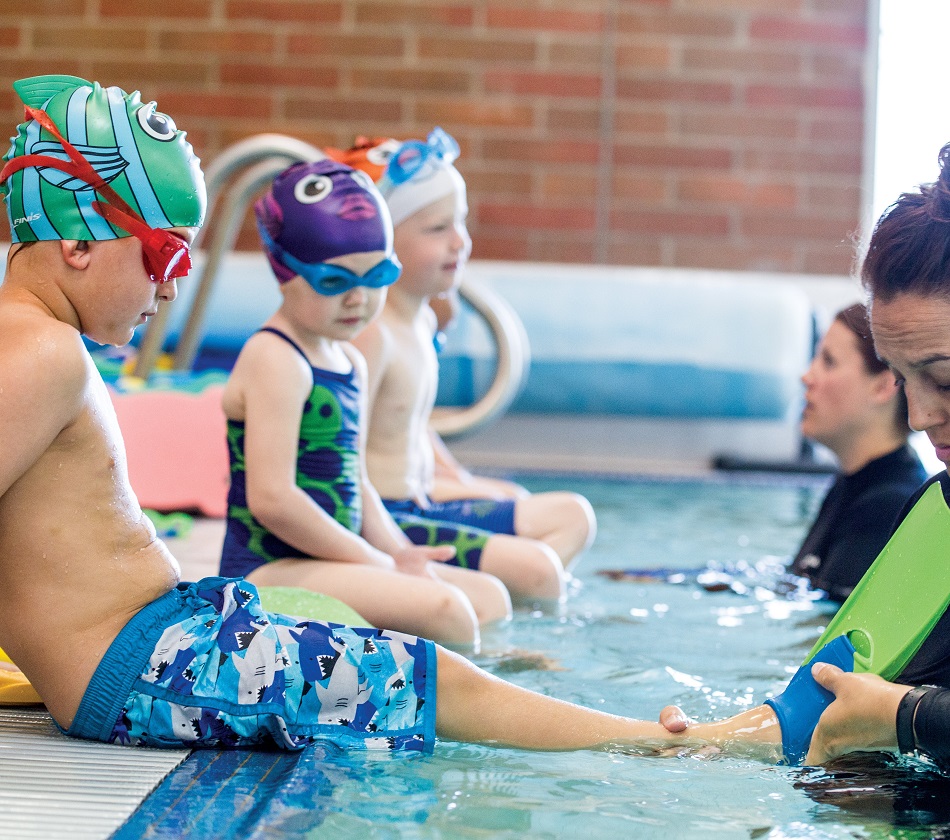 Having your kids in multiple activities can be tough, especially when they're across different age groups. Learning to swim, however, is one of the most important activities a child can do, especially in cities where pools are commonplace. The benefits of enrolling your child in swimming lessons far outweigh the occasional stresses of scheduling and can even complement other kids activities.


Children Love the Water, So Let's Keep Them Safe!
Children love being active in the water, and repeated exposure will teach them the skills they need to remain safe and prepared if anything should happen. Children and babies can start swimming as early as 8 weeks old in baby swim lessons, so by the time they are toddlers, they are already comfortable and skilled in the water.
Swimming Improves Fitness, Strength and Coordination
Swimming is of course a low-impact activity, but it will get your child's heart pumping, improve their coordination and flexibility, and help them build muscles. As swimming uses all of the body's major muscle groups, your child will burn energy, become resilient and be less prone to injuries when they participate in other sports. They will also build endurance and learn the importance of physical activity for the promotion of good health. As for babies, some known baby care tips are to enroll your little one early to acclimate them to the water and promote physical and cognitive development.
Swimming Promotes Emotional Health
Swimming is relaxing and fun, and can certainly help boost your child's mood! Swimming in a group setting encourages children to socialize, build their confidence and meet new friends. When children work together to learn a new skill, they naturally feel happier – and that translates to other areas of their lives as well. Of course, swimming lessons will enable your children to take part in social activities like birthday parties and pool parties with confidence.
How to Avoid a Scheduling Frenzy
We've found that the best way to keep on top of all your child's different activities is to be consistent with scheduling. Try to schedule each of your child's activities the same day every week to get into a routine. This will eliminate the end of the day frenzy of figuring out or forgetting which activity your child should be at and ensure your little swimmer has a stress-free swimming experience.
At Hubbard, we offer flexible scheduling for swimmers aged 8 weeks to 12 years throughout all of our Valley locations in Phoenix, Peoria and Mesa. We offer classes at every level multiple times per day to satisfy all of your little swimmers!
Our "perpetual" swim lessons allow you pick a day and time that works best for you and your child. We will work with you to help you find the best possible swim schedule for your kids. Of course, we also offer make-up classes when occasional circumstances arise that may cause your child to miss a class. Contact us to learn more about our swimming lessons.