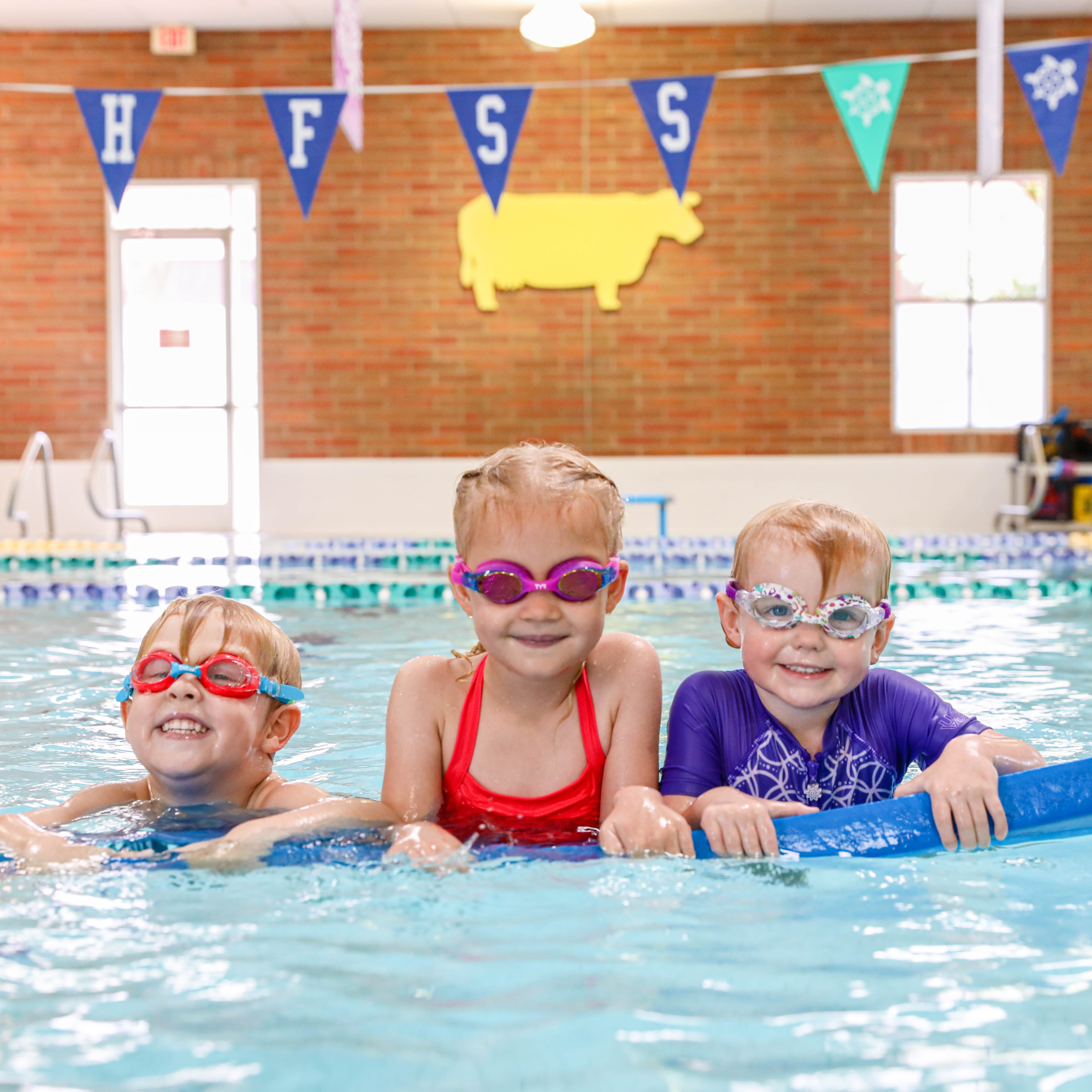 Does your child absolutely love swimming? Maybe you've enrolled in swimming lessons for kids, but your little one keeps asking you for more pool time. You wonder about how many swim lessons to learn to swim, when to stop swimming lessons, or if your child's schedule is getting too crowded. Here's our take on whether there's such a thing as too many lessons, and how long you should keep your kids in classes.
Finding A Balance
If your child is begging you to put them in more swimming lessons or to spend more time in the family pool, you have a fish on your hands! It's wonderful when kids really embrace swimming and can't seem to get enough. We recommend putting young children in class once a week for a half-hour lesson. The key is consistency so that we can build the skills each week. This is an ideal amount of class time to give your kids a physical outlet and ample opportunities to strengthen their skills. If they're still clamoring for more, consider adding additional classes, our swim team, or swim clinics as well.
We don't suggest more than three lessons per week for young kids, however. Children's bodies and minds are rapidly growing, and they need time for play and rest in order to be at their healthiest. If their schedules become too hectic, even with activities they love, they're bound to get rundown and burnt out. Try to find the right balance for your little ones.
Maybe it's two classes per week plus weekends hanging out at the pool as a family, or maybe it's three classes per week and a clinic over the summer. You know your child best. As long as you give them space and time for play and rest, you can give them a lot of pool time without cause for concern.
Improving Skills
Many parents wonder if they should stop swimming lessons once their kids know how to swim, even if they really enjoy the classes. This is often considered as a cost-cutting measure or as a way to free up some time in your schedule. We recommend keeping your kids swimming long after they know the basics, though. Their muscle memory, and strength of skills, can only be maintained and increased with regular practice. If you want to save some money or reduce the chaos of your schedule, you could always reduce to one class per week for your competent swimmer.

Interested in our swimming lessons for kids? Contact us any time!