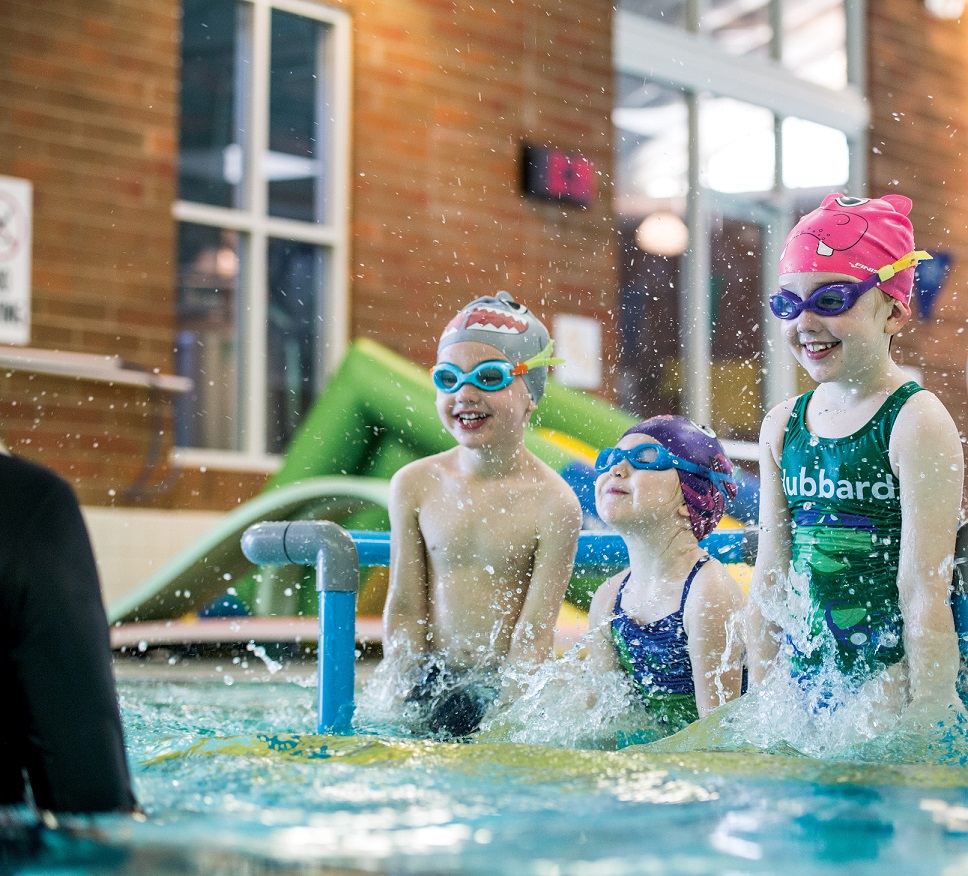 Many parents seem to start their children in swimming lessons as soon as they bring them home from the hospital. But what if this wasn't the case with you and your child? What if you waited and thought about helping them learn to swim, but the "right" time never came?
If your child is in elementary school (or heading there soon), you might think it's too late. After all, most of their peers already know how to swim and you think they're old enough to safely get out of a pool if they find themselves in trouble. But the reality is that it's never too late to start your child in swimming lessons. Here are a couple reasons why it's still a good idea to get your kids in swimming lessons no matter their age.
Safety
Even if you think your young one is big enough to get out of a dangerous situation in the water, the truth is that anyone at any age (or size) can be susceptible to drowning if they don't know how to swim. Your child will be exposed to water, whether it's on a family vacation to the beach or spending time at the house of a friend who has a pool. It's important your little one feels empowered and prepared to be in the water.
Some kids who haven't been in formal swimming lessons end up having a fear of the water, and starting up a class at any age is one way to help them work through this fear. The more comfortable they feel in the water, and the better they can swim, the more likely they will practice safe behaviors around water.
More Social Events
As your child gets older, there tends to be an increase in social activities that revolve around water. They might be attending a friend's pool party or could be invited to hang out at a waterpark. If your little one has had limited exposure to the water and/or experienced a fear of swimming, they might be anxious about attending events like these. You can help your child to feel comfortable and relaxed in the water by starting them in swimming lessons. Once they learn to swim, they will likely be more eager to participate in these types of activities with their peers and have one less social anxiety to worry about.
Physical Activity
Swimming lessons are great for children of any age because they provide a safe, gentle form of exercise indoors. Whether it's winter or summer, your kid can enjoy burning off some energy and increasing their overall health by participating in swim classes.
These lessons don't have to be competitive, either. If your child simply wants to learn to swim without the pressure of competing on a team, they can do that. And as they become more physically active, you might notice other areas of their lives tend to improve as well. This is a highly compelling reason to consider enrolling them in an age-appropriate program.
Assimilation
Another reason you might be hesitant about starting your child in swim classes is one that many parents don't like to talk about: concern that their little one might be the subject of teasing for being behind their peers. The good news is that you're not alone. Many parents have this fear, and it's completely normal. If you enroll your child in a swim school, make sure to express this fear and ask for recommendations on which class includes kids at a similar level to that of your child.
Whether it's you that has fears about helping your child learn to swim, or it's your child who has a fear of swimming, there's no better time than now to get them started. Swimming lessons will be an asset to your child, physically, mentally and socially, so it's a good idea to get them going – no matter their age. Contact us today to see what programs we have to offer.