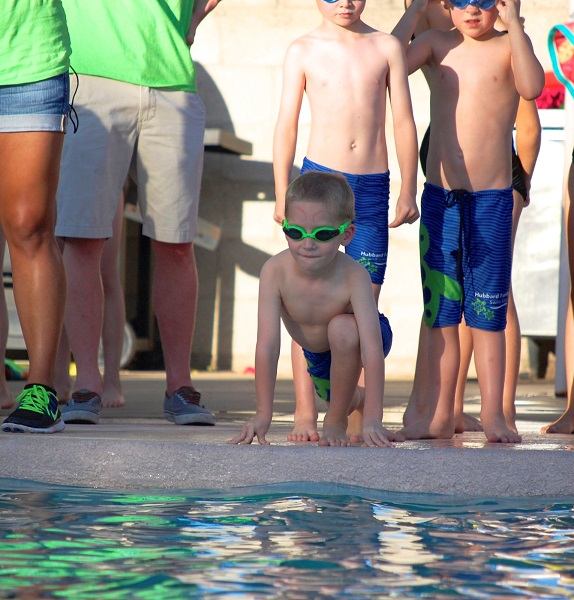 Have you ever been amazed at some of today's swimming superstars? Take Michael Phelps, for instance. His speed and agility in the water was something to see, and he was rewarded with Olympic gold medals.

How can you learn to swim like Michael Phelps?

There are things you can do to become a top-notch swimmer, and leader of the swim pack. Take a look at these tips:

Tip #1: Once you start swim lessons, never stop taking them. Michael Phelps will tell you he first started swimming to learn swimming safety, but after a while, he just loved to swim so much that he kept on taking lessons.

Swimming is just like any other sport. It helps you to set goals, and to become very disciplined. That focus will become the thing that makes you work harder than all the rest. It's what can help to put you on top, too. The first step, however, will be starting with swim lessons in Phoenix.

Tip #2: Don't quit. Many times Michael Phelps felt like just quitting swim lessons and doing something else like baseball or soccer. But he quickly realized that the benefits of swimming were greater for him than all of the other sports put together. And he wrote down his swimming goals and stuck with them for years, until he achieved them.

Tip #3: Have someone on your side. For Michael, that person is his mother. When he felt like quitting, she would talk to him and make him realize that maybe that's not the best decision he could make. Michael's mom had his best swimming interests at heart, and you need someone on your side just like that.

Tip #4: Work harder than anyone else. You may think you're giving it your all, but Michael actually trained for five straight years while growing up, without once missing a workout. That's every single day, 365 days a year. For five years! Can you do that? That dedication is what a championship swimmer is made of.

Tip #5: Stay focused, work harder, and someday you'll be a famous swimmer, too. Yes, it's okay to be competitive. Without competition you'll never know how much harder you have to work to get to be number one.

Becoming a swimming pro starts with your swimming lessons in Phoenix. Champions are made one day at a time, one lesson at a time, one technique at a time.