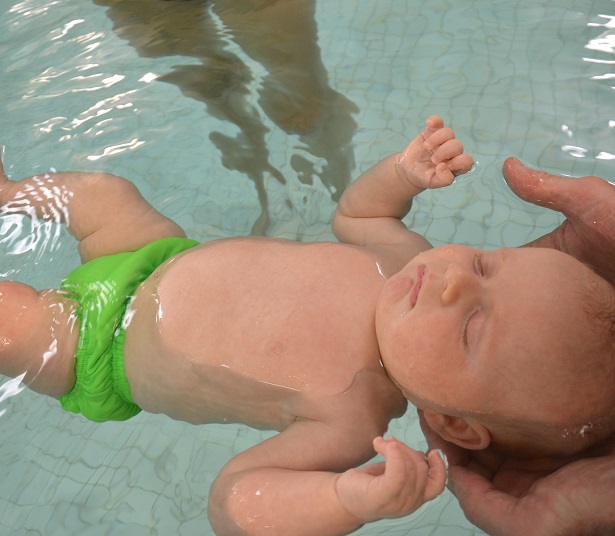 It's never too early to start your child with swim lessons! Not only do baby swim lessons give your child a chance to learn about water safety at a young age, but the lessons also help nurture their child development. The only challenge with taking your child to swim lessons at a young age is you never know what you'll get from them. There are some things you can do at home to prepare them for the lessons, but sometimes you simply have to take what you get from them. Here are some of the best ways you can get the most out of your baby swimming lessons.
Child Development in Relation to Swim Lessons
Baby swim lessons are great relaxers for children, once they realize water is safe for them to touch and get in. Not only is swimming relaxing, but it can also stimulate brain activity and encourage new brain cells to grow, all of which enhance child development. Stimulating your child's brain as much as possible during their early years is vital for their development, and swimming lessons are great ways to do it.
Ideas for Parents to Help Their Children With Swim Lessons
There are some baby care tips when bringing your child to swim lessons for the first time. First, you should introduce them to water as much as possible, so the feeling isn't new to them. Make sure the pool temperature is comfortable, so they will enjoy getting in the water. Give them their favorite toys to play with in the pool as well, and they will likely feel a greater sense of comfort in a new environment.
Try to make eye contact with your baby as much as possible. This connection between you and your child is critical;you will be able to sense fear and can help ease their stress. Plus, you'll help your own confidence as a parent when you can sense your child is comfortable in the water. Incorporating these practices every time you enter the pool will help ease any fears your baby will have, and will increase the likelihood of bringing a fuss-free baby to swim lessons and creating a stress-free swimming experience.
Benefits of Year-Round Swim Lessons
Many parents think baby swim lessons should only happen in the summer months. This is natural, since the temperatures are warmer outside and other kids are playing in the pools. However, playing in water only during the summer months doesn't give your baby the same swimming skills as year-round swim lessons would.
Year-round baby swimming lessons will instill confidence in your child. The better they can swim, the safer they will be. Being consistent with your schedule will help tremendously as well. As a parent, you know sometimes your child just isn't going to cooperate. Each day brings a different challenge when dealing with babies, and sometimes you have to let them learn by playing to get the best results. Following the direction of the swim instructors and always asking questions will help make the overall experience much more enjoyable for everyone.

Hubbard Family Swim School offers various year-round swimming programs for children of all ages. While we do our very best to make every swim lesson enjoyable for your child, we need help from parents as well to create a safe and fun environment. To learn more about our programs or how to help get your child familiar with water, contact us at any time.