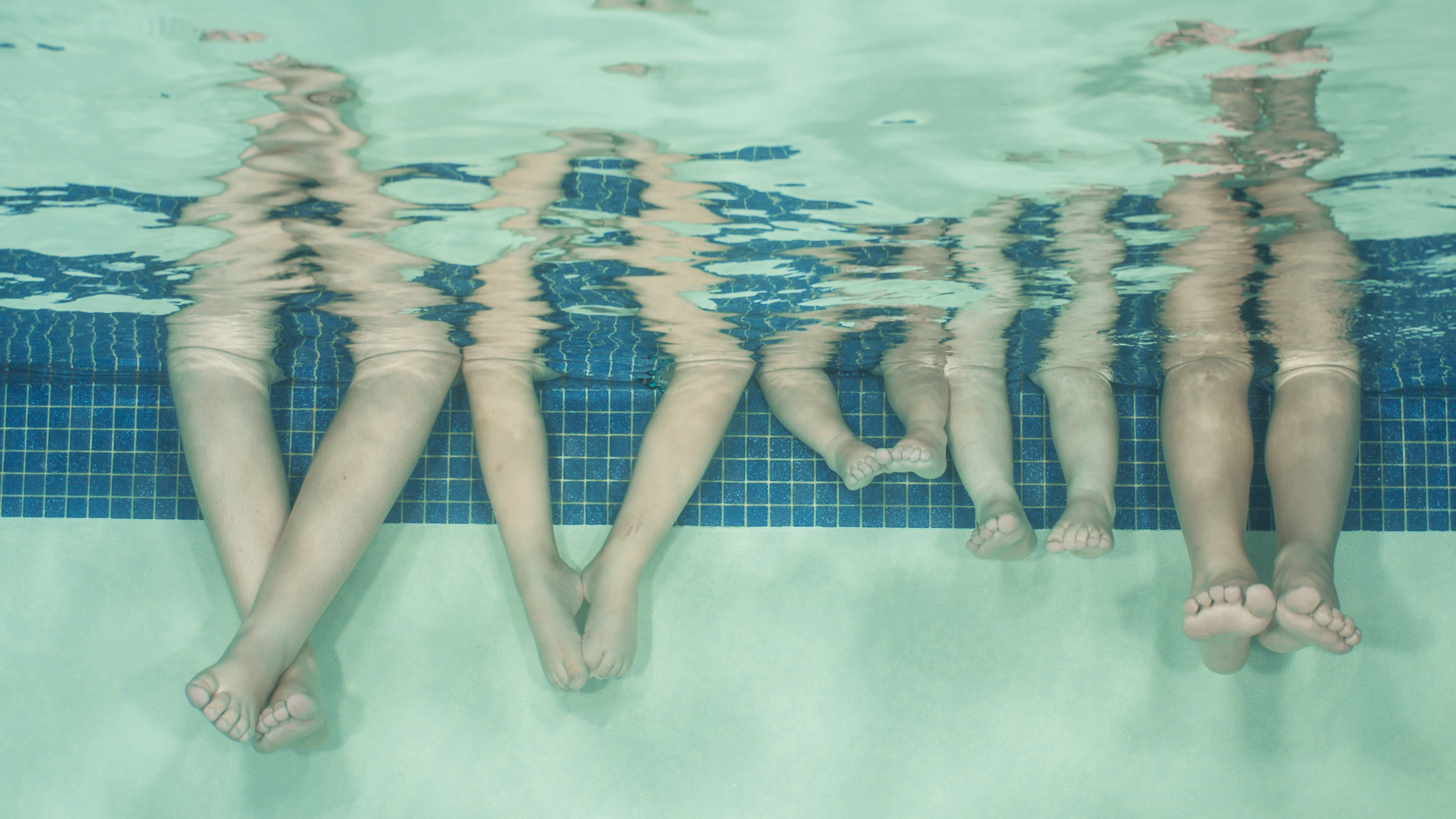 The importance of swimming lessons for kids has been pretty well studied and widely embraced, especially in the context of water safety. But in addition to safety, there are swim lesson benefits that extend far and wide.
When you enroll your child in kids swimming lessons, there are also a host of social skills they'll be picking up every week in class. Here are a few we see most often;
Emotional Management.
Swimming for kids can be a bit daunting when they first start taking classes. If they haven't been around water much before, they might be a little nervous about things like what it will feel like, and whether it's safe to dunk their heads under. Even though it can be tough to see our little ones experience discomfort, facing their fears is a crucial part of their development.
Each time kids have to try something new or get out of their comfort zones, they learn to manage their emotions a little bit better. This goes a long way in their success in other activities, relationships, school, and life.
Tap into Empathy.
During swim class, your child may also see a peer struggling with a new skill or facing a new fear. There's a level of camaraderie that students feel when they're in kids swimming lessons together. This bond allows them to feel empathy toward a friend who may be having a hard class for one reason or another. Empathy will help them to be more socially aware and have a higher emotional understanding of other people throughout their lives.
Build Peer-To-Peer Relationships.
Again, being in a new environment and gaining social skills can be challenging - but doing so alongside a group of peers can be encouraging and exciting. The children in our swim classes often become friends and cheer each other on. This sets the stage for really healthy friendships outside of the swim school as well.
Develop Verbal Communication.
Some of the swim lesson benefits we see are in the dynamics between our students and their teachers. As they learn to trust their instructor, they also learn how to communicate with them effectively. When a child is nervous, excited, embarrassed, or anything in between, they begin to express themselves to their teacher. This can help them become more assertive, and navigate other relationships down the road.
Make Responsible Decisions.
Part of the importance of swimming lessons is teaching young children about discipline. They learn to attend class, show up on time, and listen to their teachers. They also learn social etiquette, comfort with their peers, and how to be responsible. Starting with this strong foundation at an early age position our swimmers to continue to make smart decisions as they grow.
So, yes, swimming for kids is a great avenue for water safety skills, developing physical health, and having fun. But it's also a perfect place for them to learn invaluable social lessons, that will serve them well in class - and in real life. Contact us to learn more about our kids swimming programs.