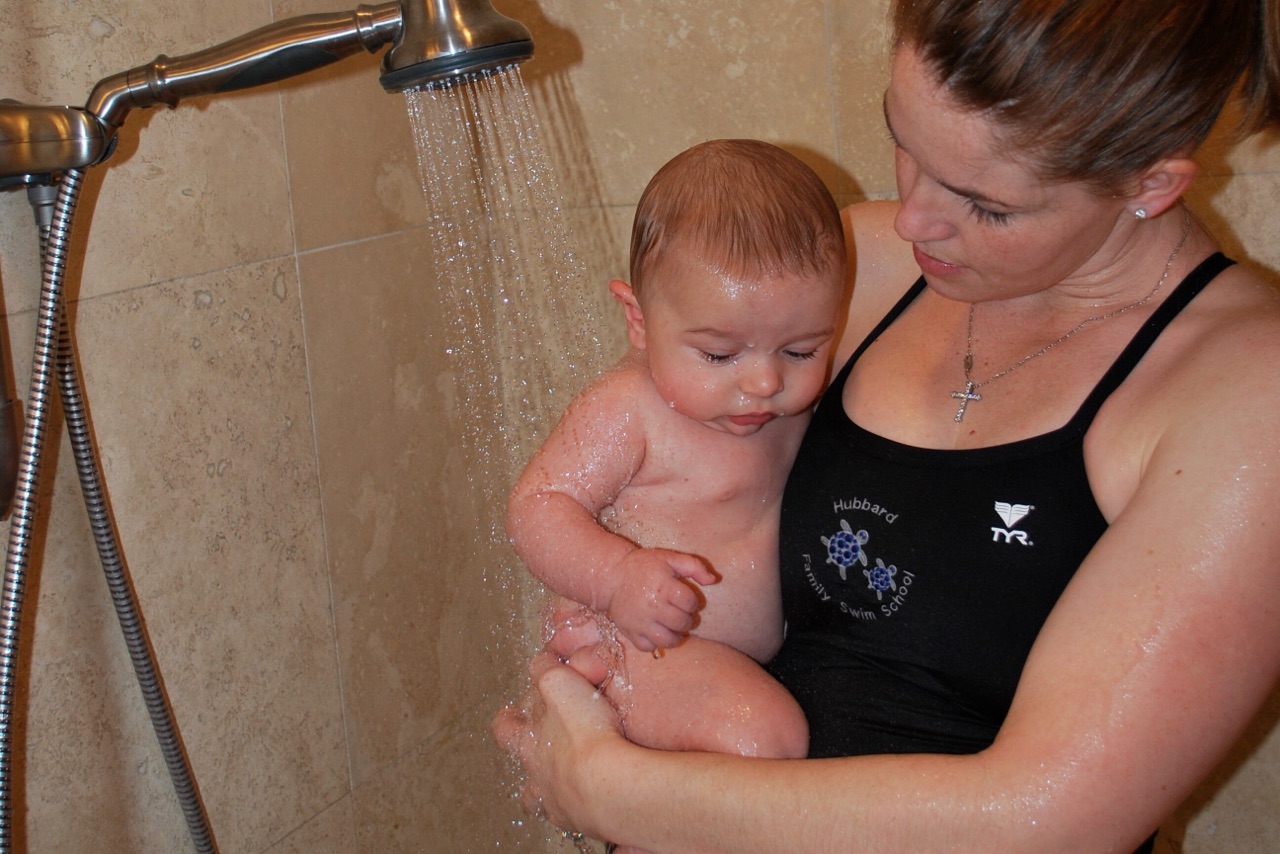 If your child is about to start toddler swim lessons they might be experiencing a range of emotions (and you might be, too!). It's only natural to have some anxiety, excitement, and other feelings around transitioning to a new environment. But if your goal is to help your toddler learn to swim, rest assured you're making the right choice in putting them in swimming class.
Here's how to navigate the weeks leading up to your toddler's first swimming lesson, so it can be a great experience for both of you.
Help Them Feel Comfortable in the Water
If you had your little one in baby swim class, they're likely already comfortable in the water. But if this is their first time taking a swim lesson, you'll have a little more work to do to prepare them. The best way to start is by giving bath time a renewed focus.
Make sure your child is used to getting their head and face wet in the tub, and allow them to try kicking and blowing bubbles during their bath. Make bath time fun, and you'll set the stage for your toddler to feel more comfortable in swim class so they can ultimately enjoy it.
Role Play
In order to get your soon-to-be swimming toddler ready for the pool, consider bringing that new scenario into play time. Many child psychologists use play therapy to help young kids work through their emotions, and you can too! You can use dolls or figurines as the characters in the story, and pretend it's one of their first swim classes. It's okay to make one of them the excited one and one of them the nervous one. Show them how the mommy or daddy, and the swim instructor, help each of the children get in the pretend pool and feel comfortable. If your little one seems upset by the idea, talk through it with them. It's okay, and actually helpful, to be able to show - and feel - their feelings.
You can also try this sort of play by letting your child be the 'swim teacher' and you playing the part of the kid who is new to swim class. Sometimes putting them in the other role will help them see the experience doesn't need to be scary and make them feel like it's not totally brand new when they do go through it.
Pay Us a Visit
Another great way to help your child feel more comfortable prior to starting swim class is by bringing them by our swimming school for toddlers a week or so before their class begins. Show them all the other kids who are getting ready for the pool, and then let them see how much fun the children and babies have during class. This way, when you come to Hubbard for their lesson, they'll already be familiar with the facility and will have an idea of what to expect.
All of these tips can help your child transition smoothly into toddler swim lessons. Even if the first class or two get off to a rough start, stick with it. Kids almost always adapt within a few classes and start to really look forward to their time swimming. Contact us to learn more.